Who Wins GAME 5? Oklahoma City Thunder – Miami Heat [POLL]
If you haven't been watching the NBA Finals, you've been missing out on head wipes and head smacks. The Miami Heat has taken a commanding 3-1 lead in the series of seven coming down to 1 game for the Oklahoma City Thunder's playoff life, led by team captain Kevin Durant. The question is, will the 'King' finally get his ring? Missing the final 58 seconds of last game due to cramps, LeBron James is the closest to winning a championship since he's come into the league nine years ago.
Superstars will lace up their shoes, step on the court and give it all they've got. The Thunder's Russell Westbrook (coming off a high game of 43 points in game 4), Kevin Durant, and James Harden versus The Heat's Dwyane Wade, Chris Bosh and Lebron James. If the Thunder happen to win Game 5, Game 6 & a possible Game 7 will be held in Oklahoma City… Game 5  of the NBA Finals will start at 9:00Est on ABC in Miami.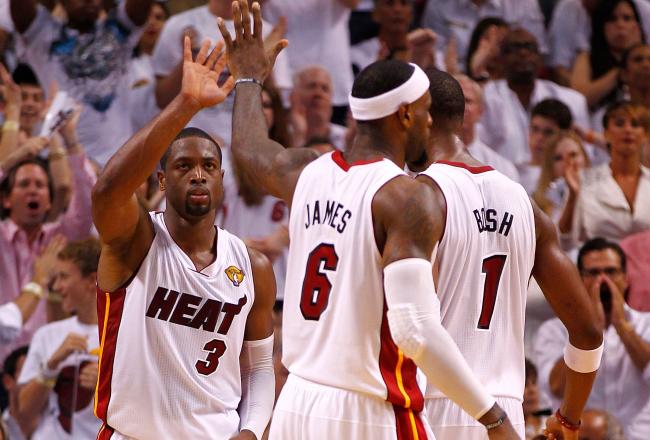 Who wins Game 5? Is it Miami's time? Is OKC too young? Let us know in the poll below!
Word Eye Heard Staff
Loading....