Rocsi Diaz and Eddie Murphy Dating…? [PHOTOS INSIDE]
As if things couldn't get any weirder….now Eddie Murphy and Rocsi Diaz are supposedly an item!
The 51-year-old Tower Heist actor and the 106 & Park host were spotted holding hands while leaving a coffee shop in California. Both famous faces were dressed relatively casually; Eddie rocked a red adidas tracksuit and Rocsi wore a denim jacket and green pants.
Much to our surprise, Eddie and Rocsi were all smiles and seemed to be quite the couple. Rocsi was previously linked to Raphael Saadiq, but judging by these new photos, those two are long over.
I guess that means Eddie Murphy isn't dating Toni Braxton….?
Rocsi retweeted a quote from one of her friends, which seemed to express her happiness.

"When you follow the things that bring u bliss, Life has a way of placing doors where there used to be walls "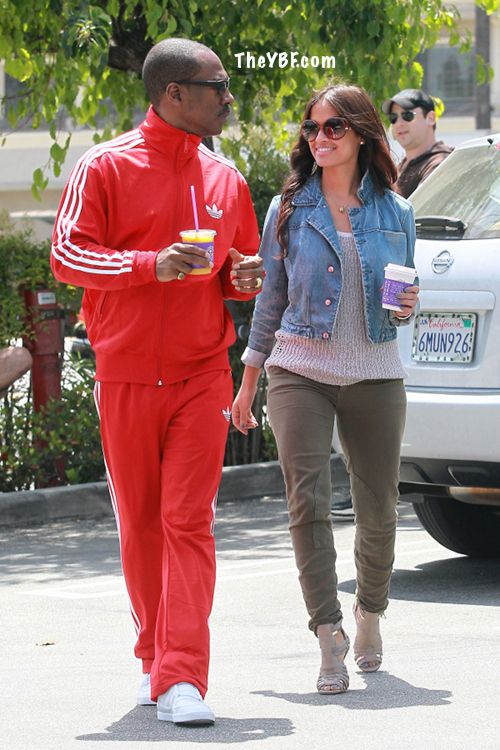 According to rumors, Rocsi has caught the acting bug and is writing a few screenplays on top of that. Maybe Eddie can help with her new career aspirations?

The Wheard: GlobalGrind
I'm lilD, and that's the Word Eye Heard. That's nasty.
lilD
Yea...I'm way too lazy to fill this out.